Heat treatments
For your needs, Est Industries conducts all heat treatment operations for stress relieving and standardisation.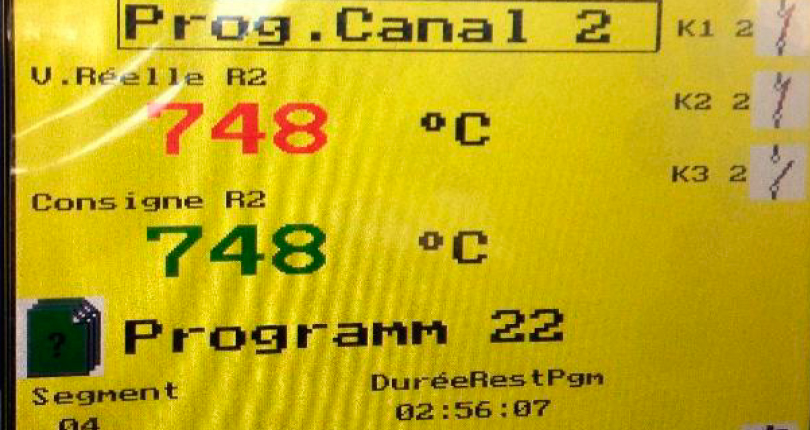 Stress relieving annealing for large-dimension parts
Control, regulation and recording piloted by a multi-channel video-regulator
with six thermocouples which are the subject of annual calibration.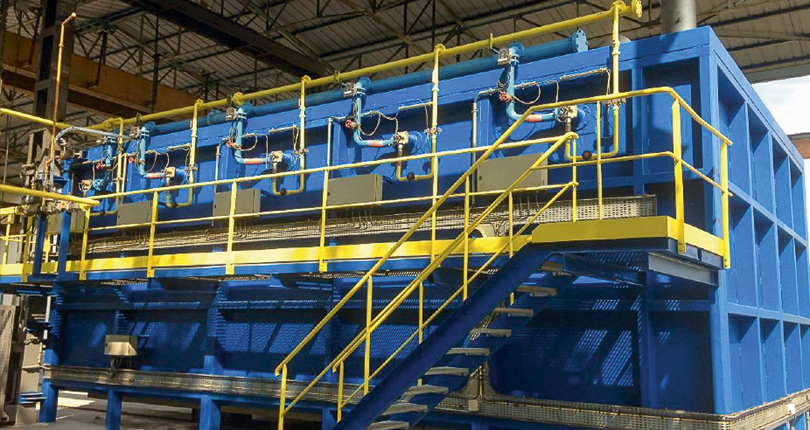 Oven capacities
• Dimensions: 10.5 m x 5.6 m x 2.9 m.
• Maximum working temperature of 750°C for an installation with nine high-speed burners in two regulation zones and controlled by an electronic temperature regulation system.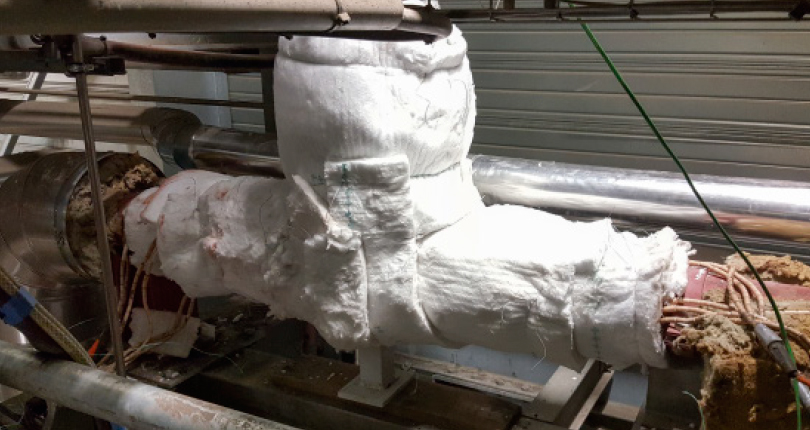 Local heat treatment of welds, in workshops on sites
• Weldotherm equipment
• Power: 45 kW
• Power supply: 400 V –63 A.
• Six thermocouples for temperature control
• Recording and treatment curves