Steam equipment & pressure equipment
All our equipment helps to create complete boilers and spare parts intended for maintenance operations and all neighbouring components. For each creation, our Design Office ensures design, improvements and detailed studies based on drawings or existing facilities.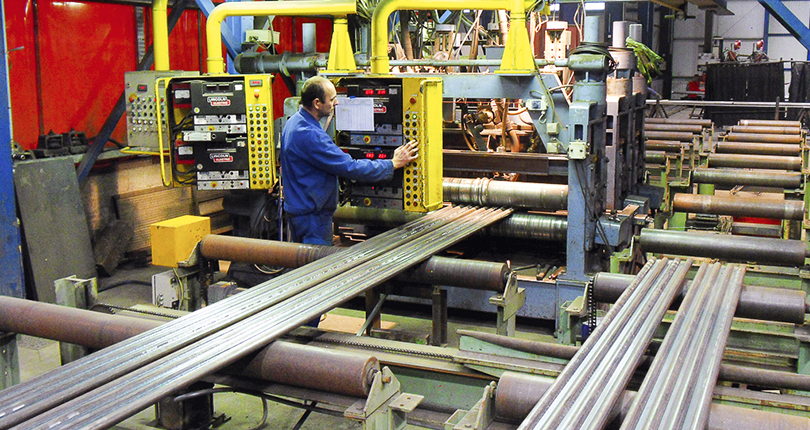 Welding and forming of boiler screens
For the assembly and welding of boiler panels, we have two fabrication lines, along with cutting, forming, bending and machining facilities.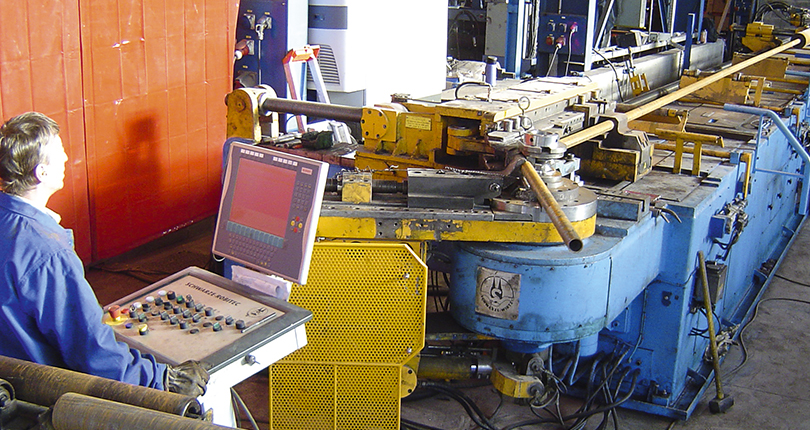 Bending and forming
For cold and hot bending of tubes, we have conventional equipment and digitally controlled equipment up to 114 mm in diameter.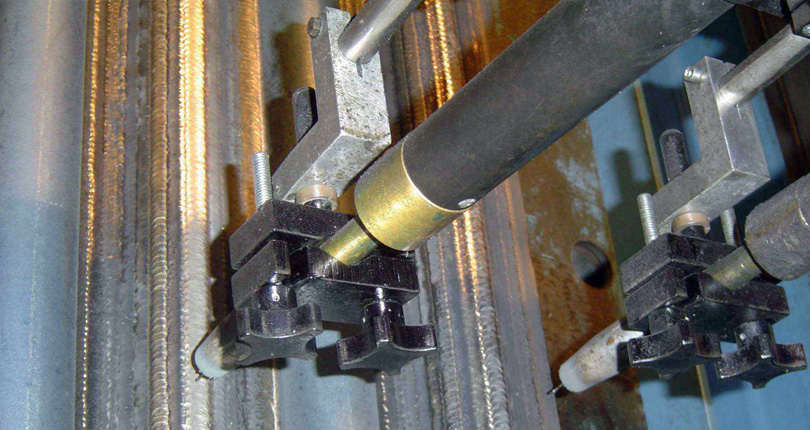 Surfacing in the workshop
Since 1992, we have been developing protection solutions via surfacing adapted to corrosion and erosion problems. We have four automated screen surfacing lines and two tube surfacing lines on rotation, equipped with the latest welding technologies.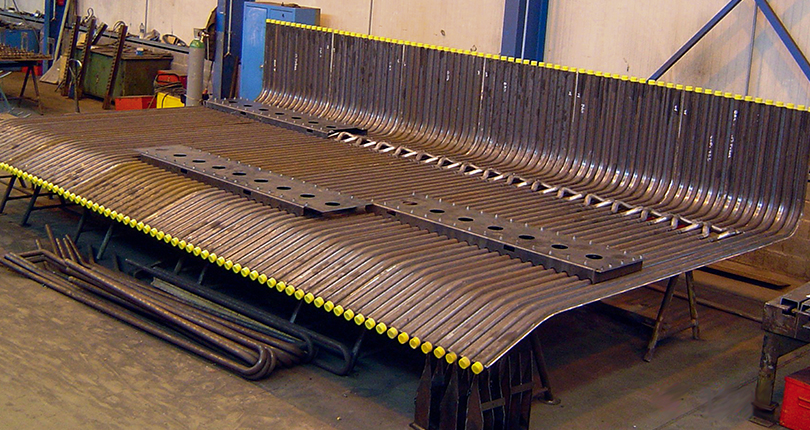 Fabrication of sheet metal assemblies assembly and pre-assembly in the workshop
Our hoisting methods and surfaces available in our workshops help us conduct all permanent and temporary assemblies, adapted to transportation and hoisting/handling conditions.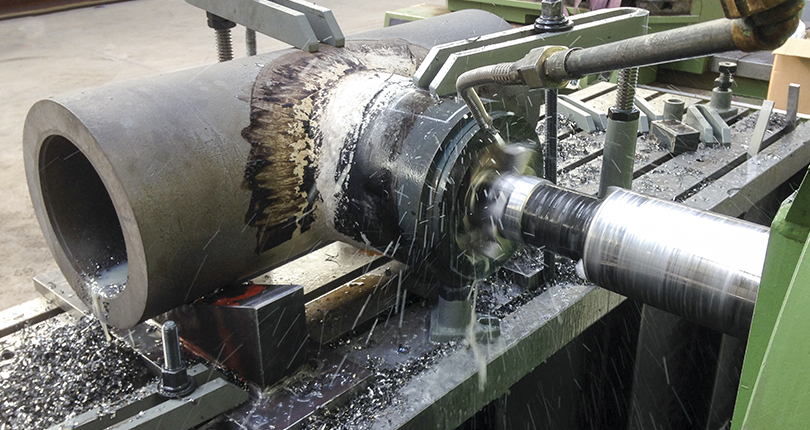 Pre-fabrication of piping
The control of welding/HT operations, associated with our machining methods, helps us fabricate piping and components in the most demanding grades.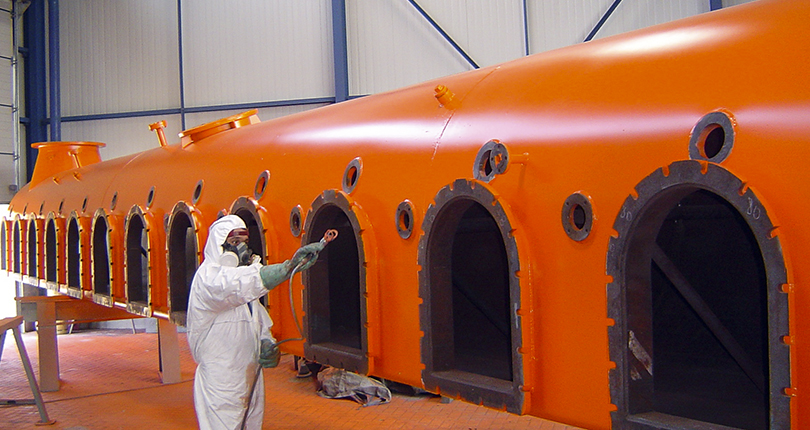 Surface treatments , sand blasting painting
We have facilities to ensure the anti-corrosion protection of fabricated parts:
 A sand blasting cabin
 A painting hall.
Production programme
In steel or surfaced steel :
Boiler screen
Exchanger :
- Superheater
- Sprayer
- Economiser
Manifold
Screen and tube surfacing
Tube bending
Steam piping and components : desuperheater, tee, diaphragm...
Opening / rerouting: burner, sight hole, access door…
Accessories: sheet metal, belts, boxes, injection nozzles, inspection doors
Installation of brick supports, refractory anchor
Steam drum and tank